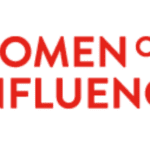 Woman of Influence Interview
October 19, 2018
Hi Allison, thank you so much for talking to Defective Geeks! We are also a female-centric website! Please tell us more about Howl & Roar Records and what inspired you to start this record label.
Thank you so much for inviting me!
When I started hosting and curating a weekly radio show celebrating women in comedy, I realized that women just aren't releasing content at the same rate as their male counterparts. Even proportionally speaking. So, I thought back to all the challenges and issues I faced when I recorded my album and realized that with all the contacts I have made in my 5+ years in radio, plus my 17 years as a comedian, I am in a unique position to make it easy for people to record. As well, here in Canada we really devalue our artists unless they find success elsewhere, so I wanted to create a place where comics felt valued.
Why do you think female comedians are often overlooked or underrepresented? How do you hope to help them with Howl & Roar Records?
There are so many things that go into it, but one big one is how we think about being funny. Most women have a story about being approached after the show by an audience member and having them say "I don't usually think women are funny, but you're so funny!" I have had both men and women say it to me. There is still this subconscious idea floating around that women just aren't funny. With bookers and club owners, they often feel that an all-female line up is a "specialty" show, whereas an all-male line up is commonplace. So, there are these deeply rooted ideas that affect how we look at women in the industry that are difficult to change and can be discouraging for newcomers in the industry.