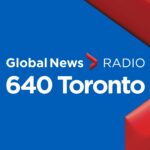 640 Toronto
November 12, 2019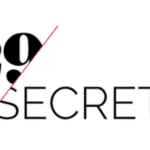 29 Secrets Interviews Allison Dore
January 12, 2020
Brandon Ash-Mohammed is an award-winning comedian and writer who created THE ETHNIC RAINBOW– Canada's first and only LGBTQ+ comedians of color show. He will be releasing his first comedy album with Howl & Roar Records, find out more below!
Hi Brandon, thank you so much for answering our questions. Can you tell us a little bit about yourself? How did you get into comedy, and what kickstarted this creative path for you? Who or what inspired you?
Thank you for having me! I'm Brandon Ash-Mohammed! I am comedian based in Toronto. The CBC recently named me one of their 15 Comics To Watch and my stand-up can be seen on Crave TV as part of the Homegrown Comics special. I also wrote on CBC's Tall Boyz which just wrapped for the year!
I got into comedy right out of high school. I originally wanted to be an actor and go to York University for Theatre because Rachel McAdams went there. But, I saw in a college brochure that there was a comedy program at Humber College. I did some research and I saw comedians like Debra DiGiovanni went there! I was like, "HELL YEAH!" and took an extra year out of high school to prep for the program! Sure enough, I was accepted and I spent the next two years learning about comedy. I never really imagined myself as a stand-up! I had terrible stage fright always. I remember watching comedians like Sarah Silverman, Wanda Sykes, Mo'Nique, Margaret Cho, Kathy Griffin, and thinking, "THIS IS SO COOL! I could never do that!" But, I remember really wanting to get into comedy from watching Mad TV. I wanted to be a comedy writer more than anything. Seeing Tina Fey win an Emmy for 30 Rock in 2008 really cemented that for me. It let me know that it was a real job!